Using the Reverse Fitment Tool
Do you have spare parts in your garage, but aren't sure which of your vehicles they go to? Found an old spark plug in a barn? Use our reverse fitment tool to retrieve a list of applications the part fits.
To access the reverse fitment tool, simply enter the part number in the site search box. Let's use Champion H10C as our example:
After entering the part number, hit enter, or click directly on the matching result in the predictive search drop-down.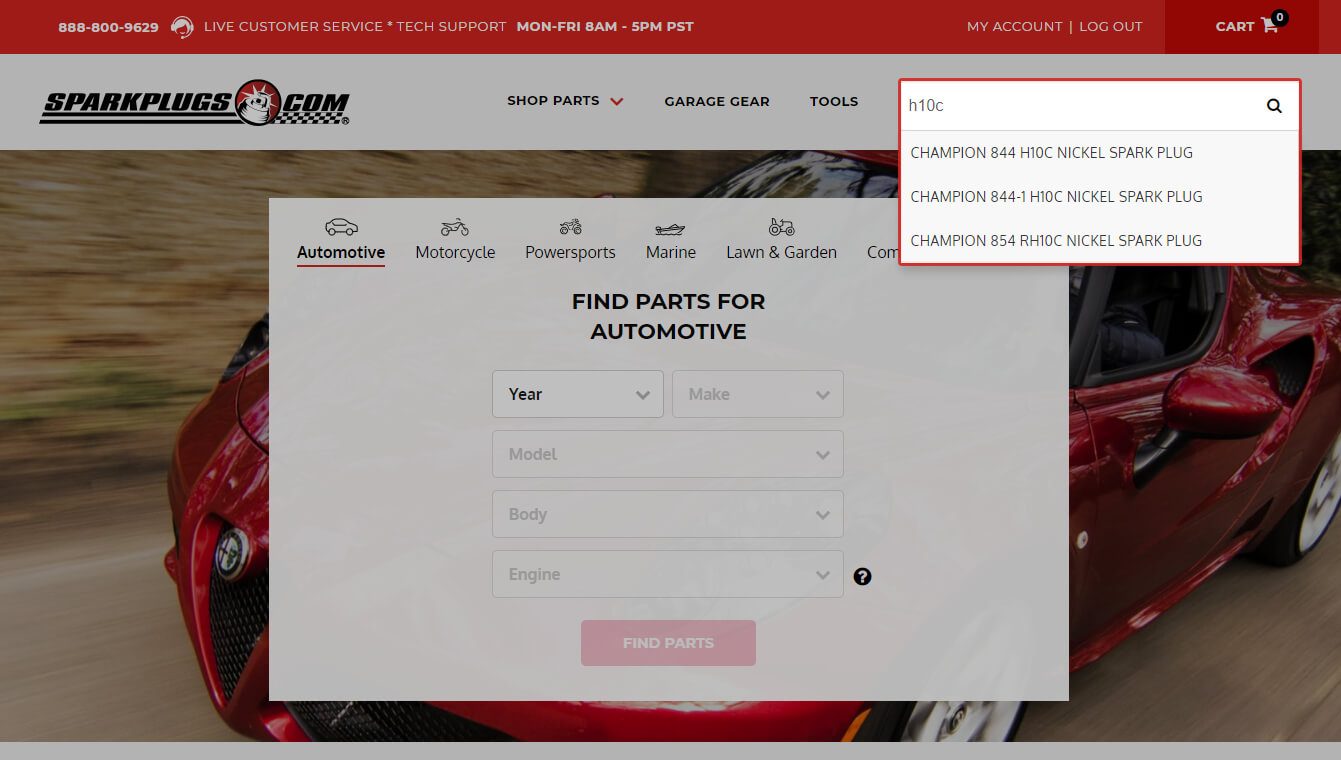 Click on the "Fitment" drop-down to see a listing of the applications that may utilize the part.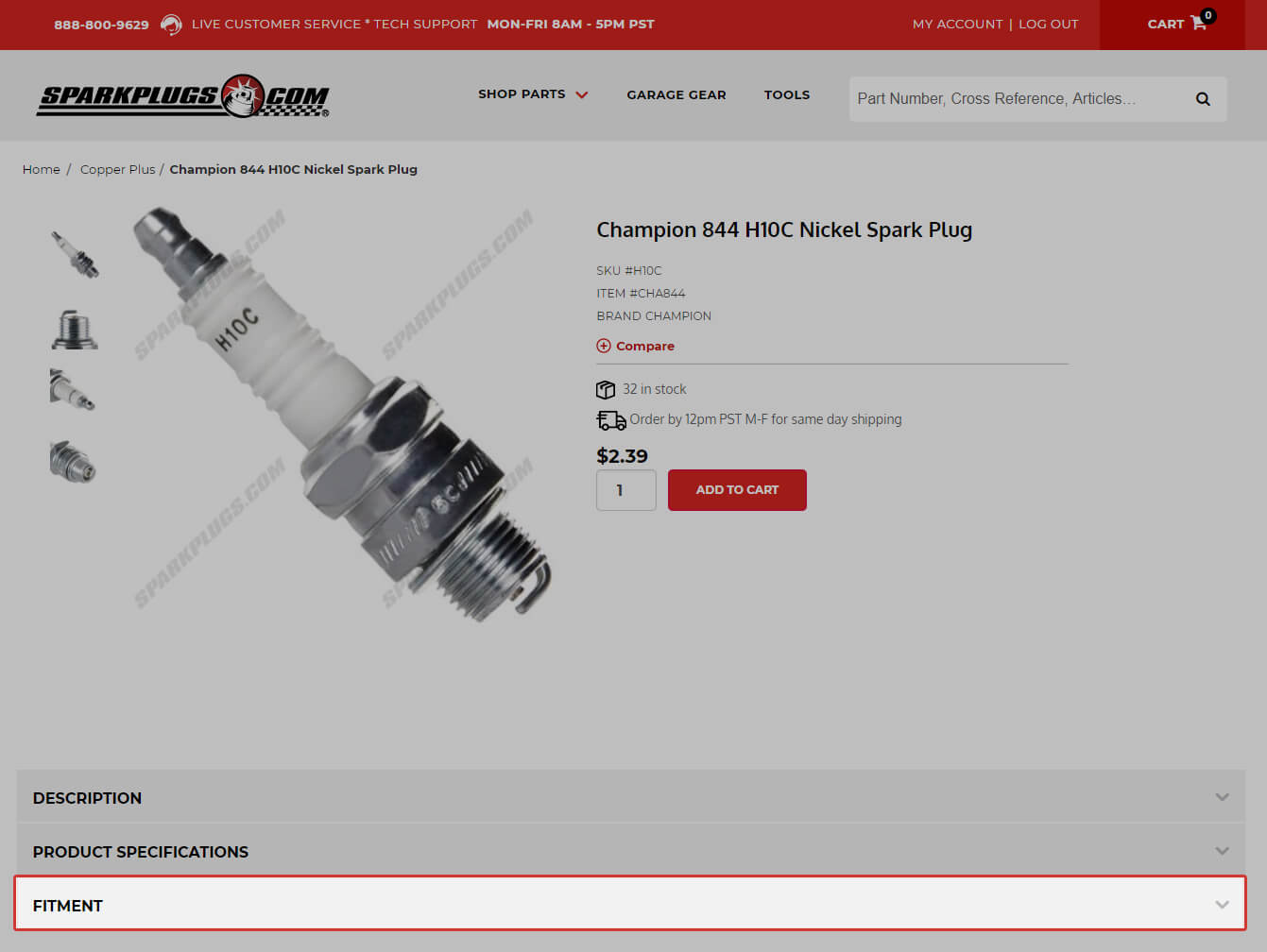 For automotive results, find the year, make and model of the application you wish to confirm. Then click "Verify Fitment".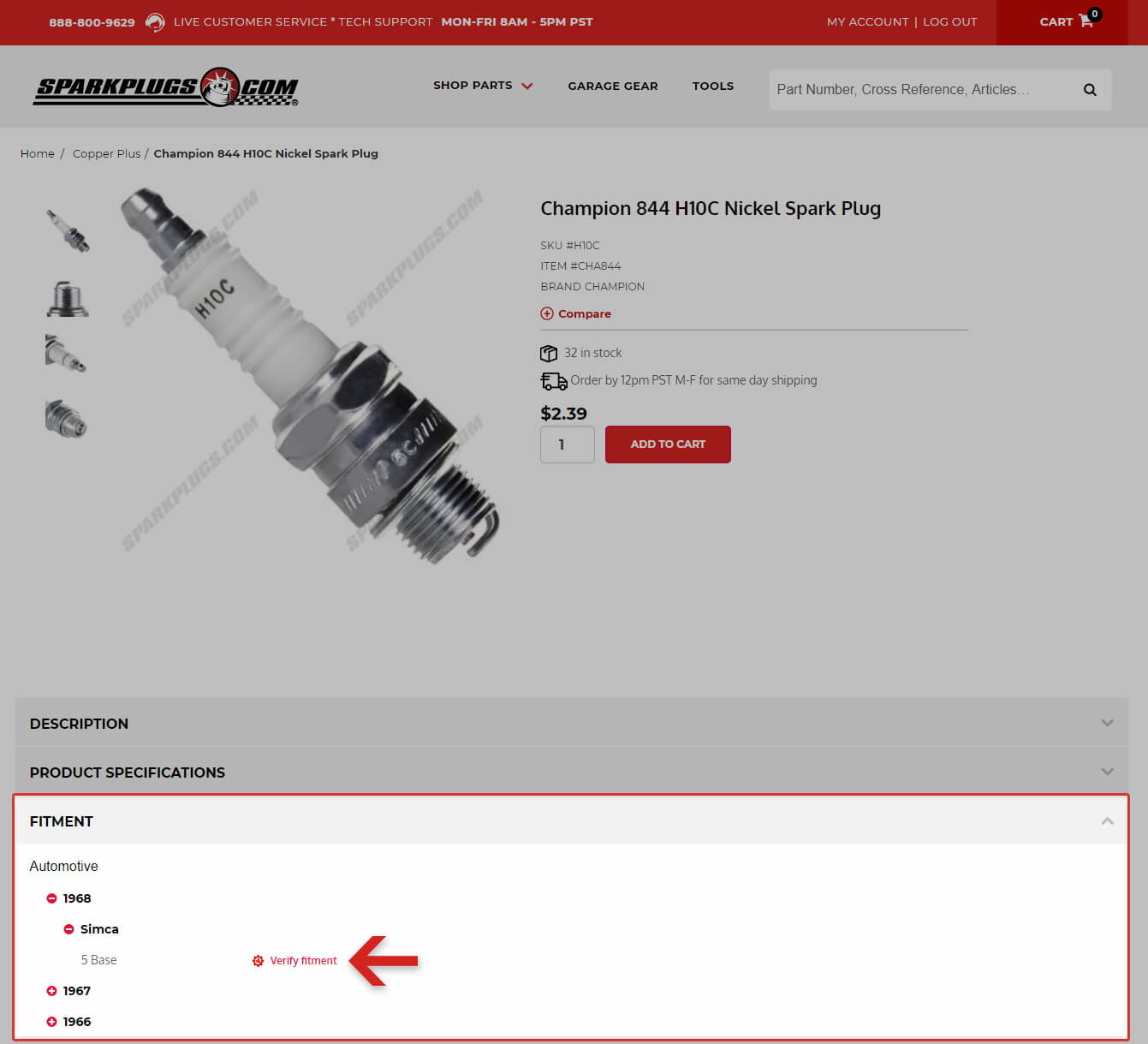 A part won't necessarily fit all sub-models, so select the appropriate application information from the pop-up box to confirm fitment for your exact model.