Using the Cross-Reference
Have a part you're struggling to find? Has the original part installed on your vehicle been discontinued? Ready for a tune-up and have a preferred brand? You need a cross reference. The SparkPlugs.com Family maintains an extensive cross reference database for all brands that are carried - OE part numbers included! 
Here's a couple ways to access this tool, let's use Bosch 4458 as our example.
Cross Reference within a Part Detail Page:
If you're already in the part detail page for the part you wish to cross over, simply scroll down to the "Cross Reference Products" section.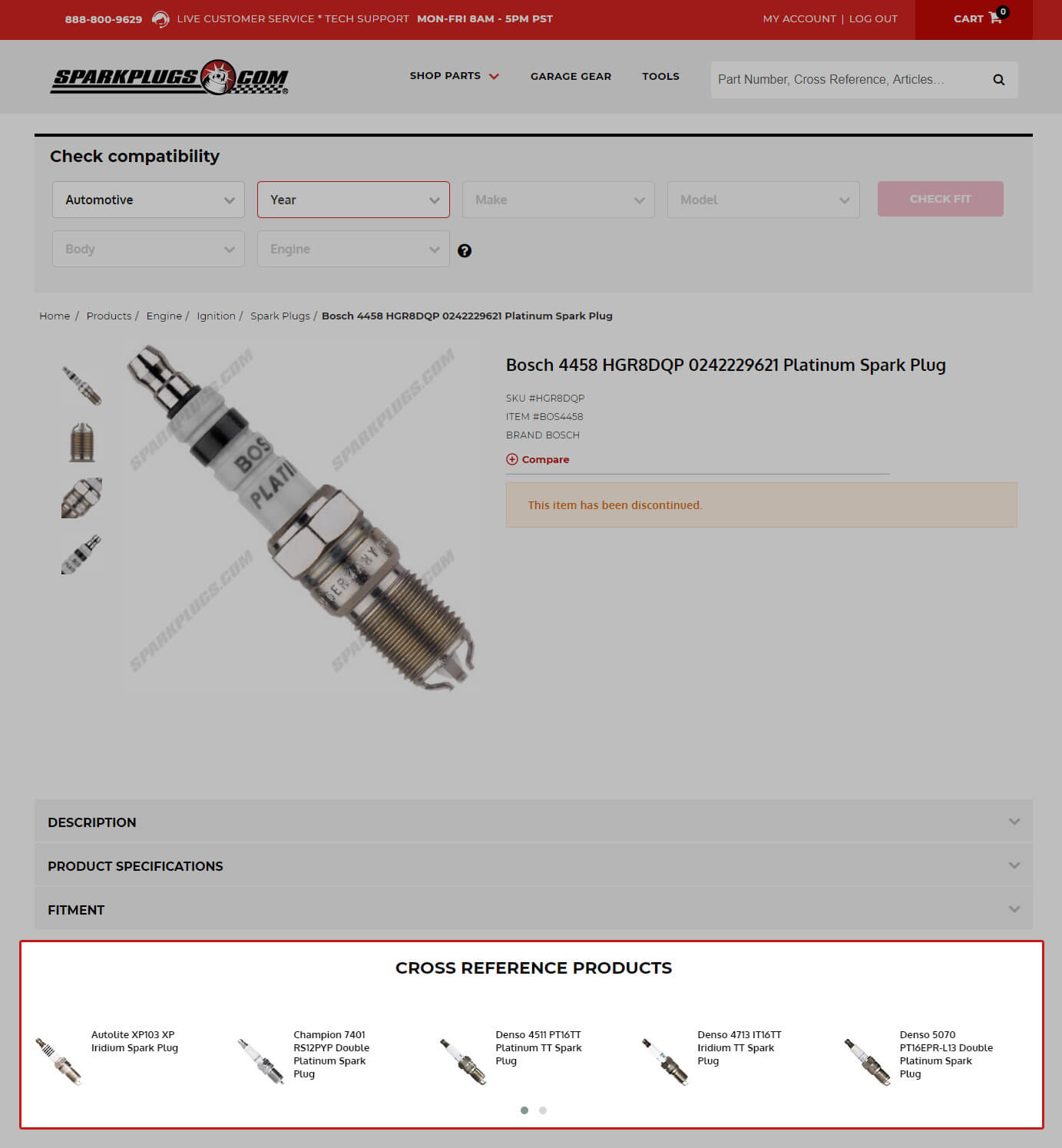 Cross Reference through Search Bar:
To use the cross reference from the site search box, enter the part number you wish to cross and press enter. The results page will display all results for this part number, including partial and exact matches in the part name and number, as well as cross reference matches. Click on the "Cross Reference" tab in the header.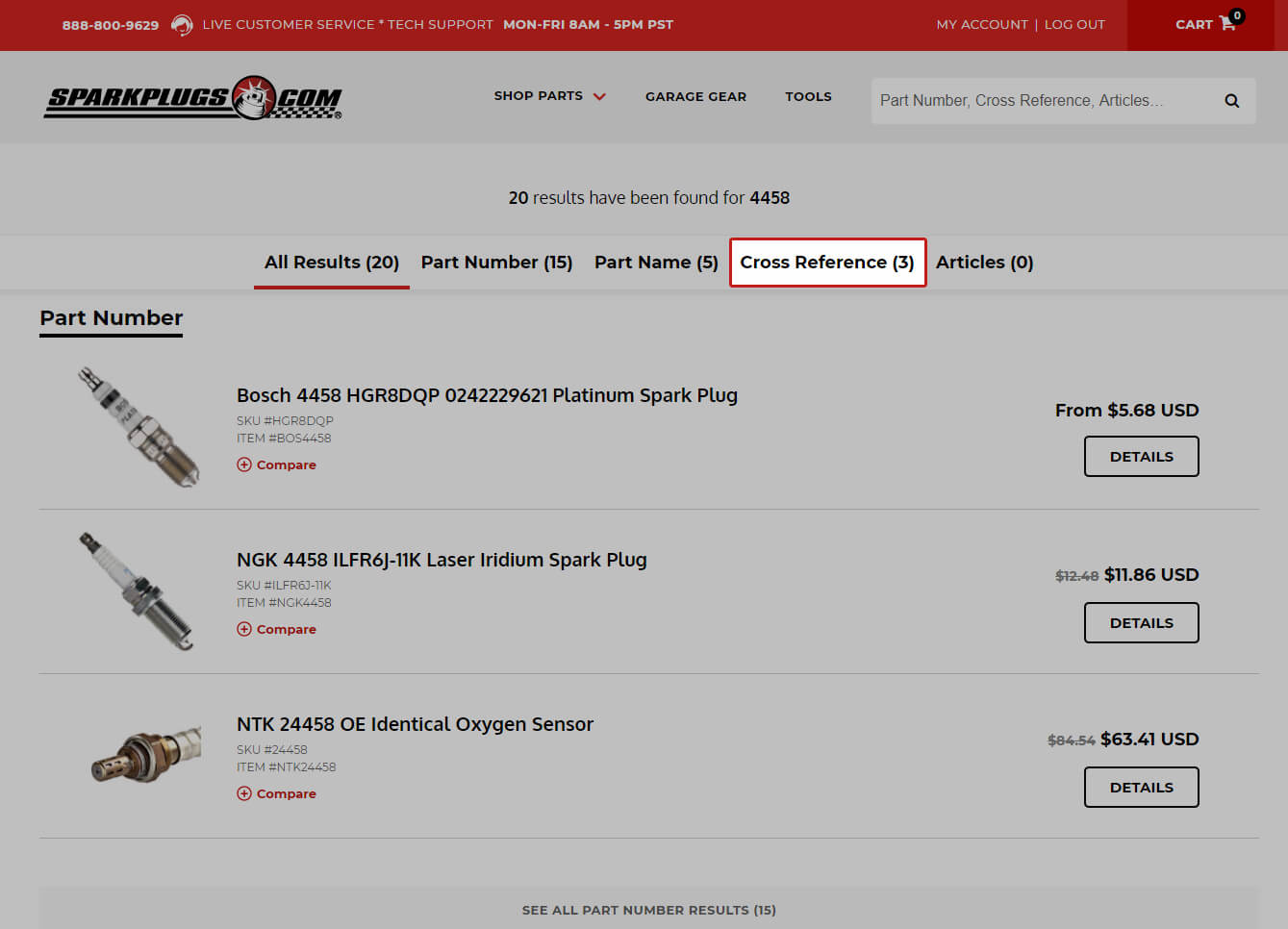 Then select on the brand you wish to cross from.