Refills vs. Wiper Blades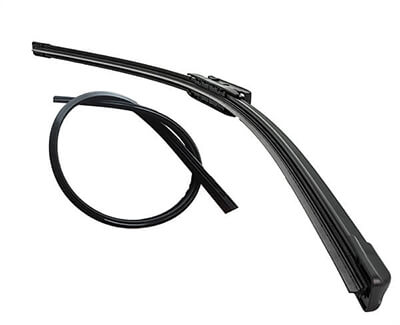 A wiper blade consists of the rubber wiping element and the superstructure with brackets and joints that distribute the arm pressure and give the blade its flexibility. A refill is just the rubber element and one or two tension springs inside the rubber element or on its outside.
While replacing just the refill can be a low-cost alternative to changing the wiper blade, the wiper blade superstructure will wear out over time as well. 
Most wiper blade manufacturers include several adapters with each blade to fit multiple connector models. These direct connect systems make replacing the entire wiper blade a quick, safe and simple task.