Denso MAP Sensors Now Available!
Denso, one of the first companies to produce engine management sensors, has released their OE Manifold Absolute Pressure (MAP) Sensors to the aftermarket. This initial release of 11 SKUs covers over 16 million US vehicles, adding to the 30 million vehicles covered by the 10 Mass Air Flow (MAF) Sensors already in the aftermarket.
What is the difference between a MAP and MAF Sensor?
What are the symptoms of a faulty MAP/MAF Sensor?
How do you clean a MAP/MAF Sensor?
How do you replace MAP/MAF Sensors?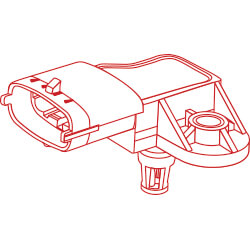 Denso MAP Sensors
198-0001 - 2005-2013 Subaru
198-0002 - 2005-2013 Subaru
198-0003 - 2004-2005 Subaru
198-0004 - 2010-2012 Subaru
198-0005 - 2011-2013 Subaru
198-1001 - 2012-2013 Toyota/Lexus
198-1002 - 2010-2013 Toyota/Lexus
198-1003 - 2005-2013 Toyota/Lexus
198-1004 - 2010-2013 Lexus
198-2001 - 2004-2011 Honda/Acura
198-2002 - 2006-2015 Honda/Acura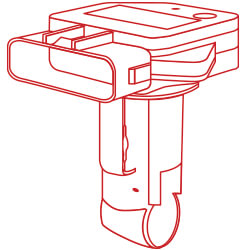 MAF Sensors
197-6020 - 1999-2008 Toyota/Lexus/Scion, 1999-2014 Mazda
197-6030 - 2002-2014 Toyota/Lexus/Scion, 2003-2008 Pontiac
197-6040 - 2002-2008 Subaru, 2006-2013 Mazda
197-6070 - 2000-2002 Toyota, 2001-2010 Lexus, 2000-2002 Chevrolet
197-6110 - 2005-2014 Toyota/Lexus/Scion
197-6120 - 2007-2010 Suzuki
197-6130 - 2008-2014 Subaru
197-6150 - 2006-2011 Honda
197-6160 - 2009-2014 Toyota/Lexus/Scion
197-6170 - 2008-2014 Honda/Acura